Whos Is Look Whos Cookin Now?
Who Are We?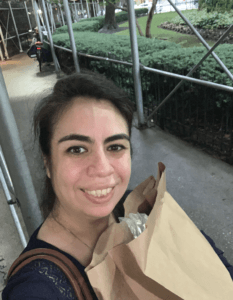 Long ago, in a cosy Italian kitchen, I, Mary MacGregor, stood on a wooden stool beside my cherished Nona. Surrounded by the enchanting aroma of freshly baked bread and the warmth of generations past, the magic of cooking and baking became a part of my soul.
Life took me on various paths, from work and college to the joys of motherhood as a single mom. Each day was a whirlwind, but my love for food and family always remained constant. Then, everything changed when the world faced an unprecedented challenge – the COVID-19 pandemic. My thriving dry cleaning business was forced to shutter its doors, leaving me searching for a new beginning. It was during this time of uncertainty that I returned to my culinary roots.
Rediscovering my passion for cooking and baking brought solace and joy to my life. With my three children by my side, we embarked on a culinary adventure together. Our kitchen became a haven of memories, where laughter and the clatter of utensils filled the air.
As I delved deeper into my newfound calling, I realized that the right tools could make all the difference. Baking mats, in particular, became a game-changer in my quest for perfection. Yet, I wasn't satisfied with just any mats; they had to be of the highest quality. Drawing inspiration from my Nono's timeless wisdom – "Don't buy cheap; it will cost you in the end" – I began my quest to find the perfect baking mats.
My journey led me to the realization that quality doesn't always come with a hefty price tag. With an entrepreneurial spirit and the heart of a cook, I sought out the best suppliers, ensuring that my mats were proudly made right here in the USA. They may appear similar to others, but they're a cut above the rest, carrying the spirit of my dedication and passion.
But I didn't stop at baking mats; I took my newfound creativity to sewing, and crafting beautiful, practical bags to protect my mats from dust. The same love and attention to detail that went into my cooking now flowed into creating the perfect bag.
So, what's my secret ingredient? It's simple – it's the joy of cooking and the love for quality. My products aren't just tools; they're a reflection of my heartfelt journey, each piece infused with my care and dedication.
At LookWhosCookinNow.com I invite you to share in the love, joy, and excitement that I bring to my kitchen. With my products, I hope to empower you to create your memories, just as I have with my children and my Nona.
I envision a community, a family of passionate bakers, sharing stories, recipes, and smiles. Your feedback and experiences will guide me on this journey, helping me continually improve and create new products that meet your needs.
Welcome to the [Your Business Name] family. I'm not just here to sell you baking mats and bags; I'm here to share in the joy of baking, to celebrate your successes, and to create lasting memories together.
Thank you for being a part of my story.